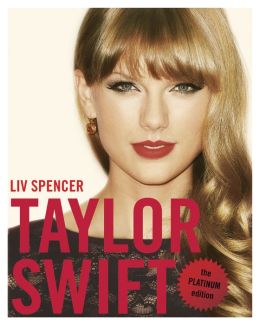 Everyone knows Taylor Swift, the country and country-pop singer. But in this book, 255 pages long, Liv Spencer lets you in on the inside of Taylor's life and her childhood. You don't have to like her music, you don't have to like her looks, but this shows another thing to like about her: who Taylor Alison Swift is.
I would recommend this book to anyone who likes Taylor Swift: her music, her looks, her personality, what she does. For any hard-core Swiftie.
I would rate this book a 10 because there are so many things that it shows without painting Taylor as the big-headed pop star that all the haters try to tell people she is. It's just the inside scoop in Taylor's life and how she came to be one of the world-famous musicians.